Teacher and Staff mobility program in the EU4ART - Riga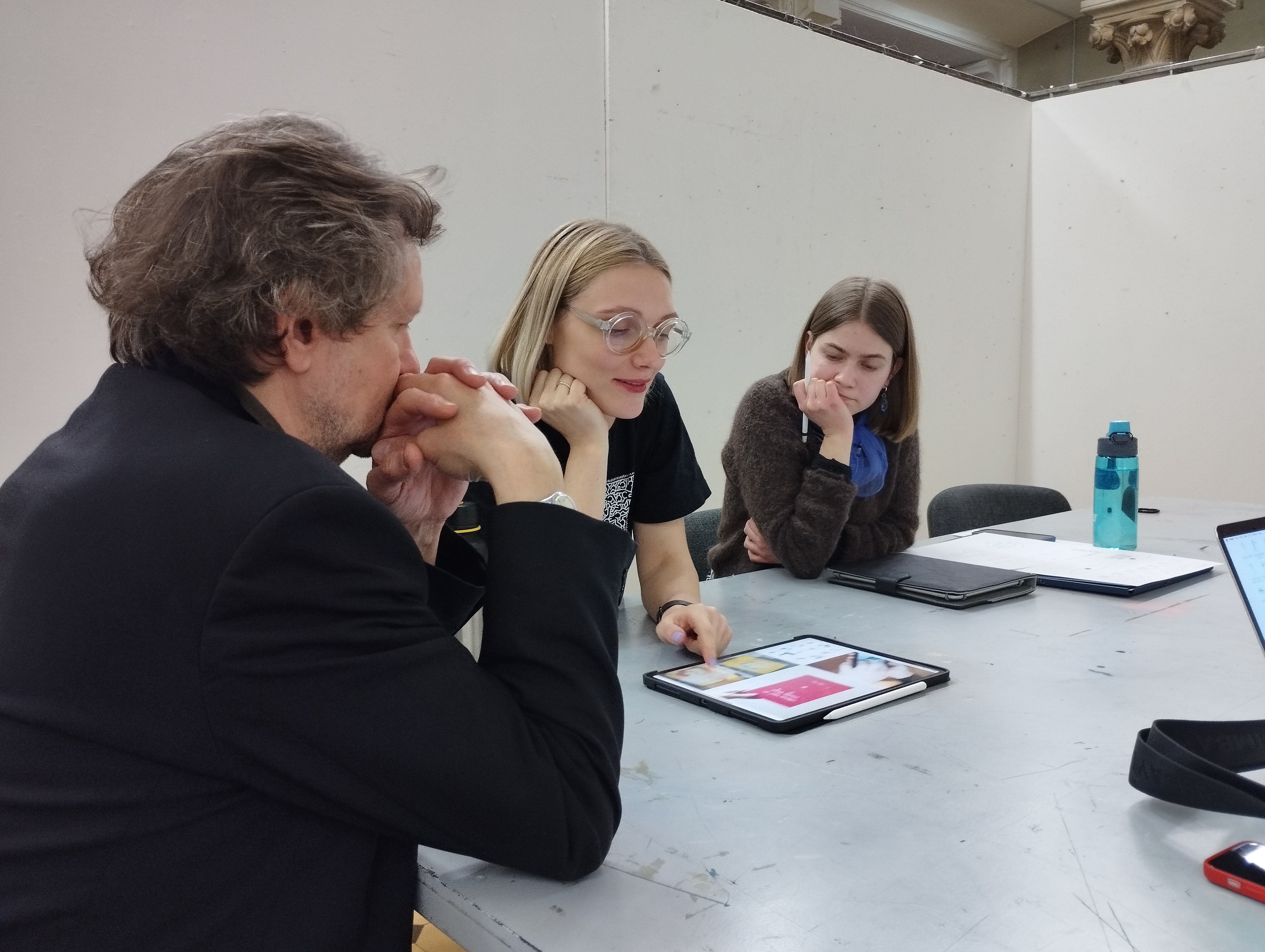 Teacher and Staff mobility program in the EU4ART - Riga
Host institution: Latvijas Makslas Akademija Riga
Date of departure: 26.03.2023-31.
István Madácsy and Andrea Szilák, lecturers at MKE's Graphic Design Department, held a workshop at the Latvijas Makslas Akademija in Riga from 26 to 31 March, based on József Készmann's essay "Digital Detox", where students had to develop their individual graphic design in a screening workshop after reading the text sent out beforehand. On the last day of the workshop, an exhibition of the works was organised under the title "I am not a robot".
screenprinting lecturer: Sabīne Ābele
assistant: Patrīcija Māra Vilsone
participating students:
LAUMA LEJĒJA, Bachelor 3rd year
Krista Bitmete, Master 1st year
Justīne Emīlija Brieze, Bachelor 3rd year
Digital Detox
With the new waves of digitalisation and technological advances, the civilisational harms of the process are naturally amplified. Alongside the obvious benefits, negative experiences and unintended conse-quences have quickly emerged. In our post-digital world, we take it for granted that technology not only makes our lives easier, but it can almost dominate the user, exerting an addictive influence and determining our everyday lives in many ways. It can therefore have a toxic effect on us, so sometimes digital detoxification seems necessary. The most obvious medium for addiction is the mobile phone, which we touch on average 2617 times a day, checking every 6 minutes to see if we have received a new message (mail, SMS, etc.). Scientific research has shown that the significant amount of time we spend on our phones affects our ability to think deeply, absorb and process information and form new memories. In addition, the vibrations of the phone increase stress.
The situation is complex because the constant stream of notifications, likes and shares all combine to affect the brain's reward system, triggering the same chemical response as other drugs. And tech companies and service providers are ready to capture conscious attention with more and more dopamine boosters.
The digital aura, which entangles the user in an invisible web, works through sophisticated, almost imperceptible mechanisms of influence such as the filter bubble, sticky emotions, FOMO (fear of missing out), phantom vibration syndrome, etc.
As a counterbalance to all this, we can nowadays count on services as an industry factor, which can help us to exempt ourselves from the effects of digitalisation. There are digital detox books, programmes, courses, camps, challenges, perpetual calendars... that make it easier for us to temporarily stop using our digital devices.
Some practical tips or detox protocol rules
Instead of tinkering with your digital devices
spend quality time with family and friends
hang out with friends
read a book
spend time in nature
find a new hobby or try a new sport
catch up on your schoolwork
keep a diary
do something creative like singing, dancing or painting
do some volunteer work
take a break
try a new exercise plan