Summer School - SCULPTURE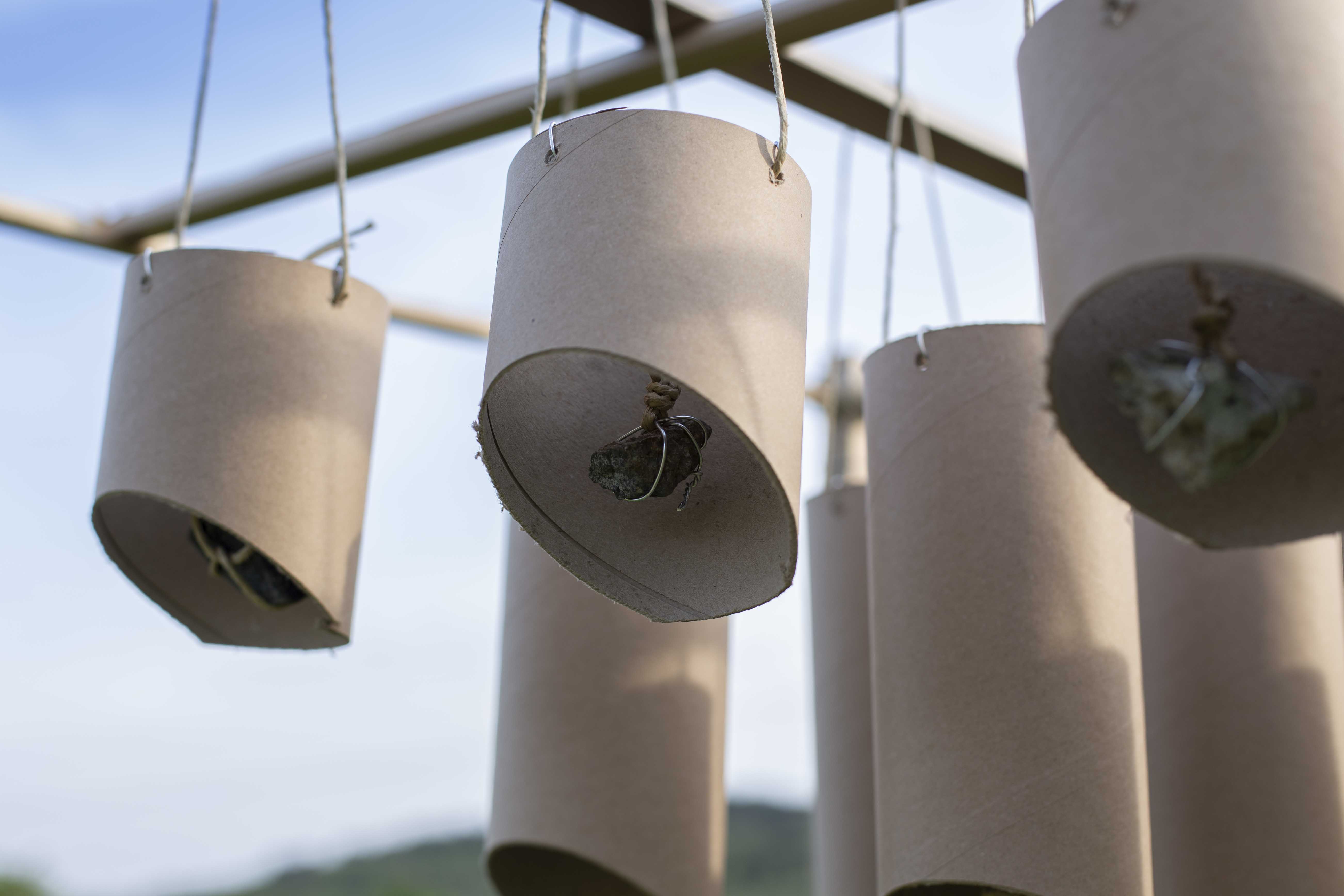 Summer School - SCULPTURE 
Location: Tihany
Date: 04. 18-24. 2023
The "Summer School" workshop series, jointly organised by the EU4ART partners, was a pilot programme to test the common artistic pedagogical model developed over the last three years in the picturesque setting of the MKE Tihany Artists' Village.
The spring workshop programme, based on a common curriculum, was organised by professors from the four partner institutions as well as professors from the new partner universities. The three 5-day workshop series were attended by students and teachers from the Graphic Arts, Painting and Sculpture Departments.
The final episode of the workshop series is SCULPTURE.
Lecturers and teachers involved in the organisation and delivery of the workshops:
Magyar Képzőművészeti Egyetem: Ábel Kotormán
HfBK Dresden University of Fine Arts: Kristof Grunert
Accademia di Belle Arti di Roma: Anna Muskardin
Latvijas Makslas Akademija: Kristaps Andersons
University of Arts in Tirana: Blerina Pagria
Students:
Dezső Ágnes, Farkas Panna, Fodor Bíborka, Glauser Lisa Árnika, Richard Stone Erasmus, Valc Fanni, Adrian Czubatinski, Cosima Geiser, Jonas Freudenberger, Anne Lackner, Elena Berge, Nick Raster, Violetta Totaro, Luca Falessi, Chiara Russo, Vittoria Andreacchi, Rebecca Santoni, Rossella Antezza, Arturs Berkmanis, Oto Holgers Ozolinš, Monta Kurzemniece, Roberts Bališn, Viktorija Galkina, Nils Jumitis, Antonel Gjinaj, Antonio Matija, Gezim Rringaj, Ervis Gjini, Leonard Prela, Erlind Fusha
Program:
Presentation of Prof. István ERŐSS, Artist, Rector of HUFA
Consultation,Creative work
Presentation of Prof. Péter MENASÁGI, Sculptor
Consultation,Creative work
Student presentations
Durability- temporarity - Maradandó
The paper in sculpture:
The EU4ART summer university programme focuses on paper as a sculptural material. Paper is not a classic sculptural medium, and has rarely been used for making durable objects due to its fragility and sensitivity. However, thanks to technological progress, it has undergone major changes and there are now countless industrially produced variations. Today, many composite materials are based on paper. The various types of cardboard are easy to shape, and can be used for design and modelling. Corrugated paper can be constructed in a geometric way with precise joints and taps, but it can be bent, cut, creased, crumpled and even used to create organic shapes. Cardboard can be produced from recycled raw materials and is an environmentally friendly material due to its short (average 2 months) degradation time.
Designers have already discovered the potential of paper, from cardboard furniture to lampshades in modern design. Its current industrial uses are also very wide-ranging: it is used in many variations, for example as a base material for boxes or even as a space-filling material. The repetitive textures of paper produced for industrial purposes can be used to create decorative surfaces, but it can also be used as a material for a clean minimalist plasticity. The palette of papers suitable for artistic and design work is very wide, and their potential uses are therefore limited only by the imagination.
Writing is one of man's first and most decisive inventions of creative thinking. In the last 7,000 years of the history of literacy, paper was thus inextricably linked to the idea of the desire to express oneself. Seen in this way, paper can even be seen as a symbol of man's desire for self-expression.
Its malleability and universality mean that paper as a subject matter allows sufficient scope for playful, experimental creative thinking. In line with the above, the course is open to submissions of plastic designs that can be made specifically from paper or that use paper creatively.